COOKIE DONATIONS NEEDED BY THURSDAY
Do you remember the night you and your student came to the Maggie Walker information session? Do you remember how hungry you were by the time it was over? Do you know how many cookies we serve each night? About 1000! Well, now is your chance to help others relive your experience!
The PTSA Student Hospitality Committee will be collecting packaged cookies to use on

November 13

, 14, and 15 at the Prospective Student Night events.
We will be collecting your donations on

Thursday, November 9

from

8-8:45 a.m.

in the Concession stand just off the Bluestone lobby.
Just send donations in with your student or stop by yourself. Unfortunately we cannot accept home-baked goods, but any other packaged treat is fine.
Please sign up using this link:
Cookies!
GRADUATION ANNOUNCEMENTS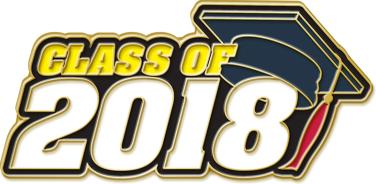 Herff Jones will be collecting orders for graduation announcements on
Wednesday, November 8 and Thursday, November 9
in the first floor commons during lunch. This will be the
only
time Herff Jones collects these orders in the building. You may contact the vendor directly, but all orders need to be placed before
January 1
in order to ensure delivery in April. There is no guarantee that there will be extra announcements available to order/purchase second semester.
Please contact Ms. Sheppard if you have questions
ksheppard@gsgis.k12.va.us
or
804-354-6800 ext. 3304
.
MAGGIE WALKER DRAMA CLUB
Poster Credit: Nicoleta Gavris, Chesterfield '18
Maggie Walker Drama Club
presents:
An Ideal Husband
A Comedy by Oscar Wilde
Directed by Foster Solomon
November 9,10, and 11 at

7:00 pm
An Ideal Husband
is an 1895 comedic stage play by
Oscar Wilde
which revolves around
blackmail and political corruption, and touches on the themes of public and private honor. An instant success at its debut, the play continues to delight audiences over one hundred years later.
So many students have worked hard to bring this production to the Maggie Walker stage. We hope to see you at the show!
The first holiday order for gift cards is due this

Friday, November 10

. Sponsored by the MLWGS PTSA, SCRIP is holiday fundraiser that allows parents and other school supporters to purchase gift cards for themselves, friends, and loved ones to favorite stores, services, and restaurants with MLWGS receiving a percentage of the sale. The gift cards are worth their full face value and cost nothing extra. Gift cards make great stocking stuffers and teacher gifts and are easily mailed to family and friends without the hassle and shipping costs of other holiday presents.
Order forms can be downloaded
HERE
or accessed on the MLWGS website by going to "Community" and then choosing the "PTSA and Booster Groups" option.
Drop off completed orders with a check made out to the MLWGS PTSA in the SCRIP drop box located in Office 100 off of the Bluestone lobby.
For a complete list of retailers (in and outside of Richmond) and denominations, you can go to
http://www.unitedscrip.com

and click on "Our Retailers."
This first order will be delivered before the Thanksgiving holiday break.
CONGRATULATIONS CROSS COUNTRY TEAMS!
Region 2A champs!
On November 1 at Pole Green Park, the MLWGS XC team won their fifth straight regional meet!
They go to States on November 11 at Great Meadows in The Plains, VA.
Go Dragons!
Left to Right: Andrea Macedo (Chesterfield 2018), Megan Lee (Chesterfield 2018), Kathryn Ellis (Richmond 2020), Frances Heller (Richmond 2018), Mary Caroline Heinen (Richmond 2020), Josie Martin (Richmond 2018), Mimi Kemp (Richmond 2021).
Left to Right: Ben Neuwirth (Henrico 2020), Nathan Gregory (Hanover 2019), Daniel Van De Putte (Richmond 2018), Joe Paul (Prince George 2018), Carter Morgan (Henrico 2020), Richard Zhai (Henrico 2020).
Maggie Walker requires 140 hours of community service by the third quarter of every student's senior year. Each year, the school holds a community service fair to help bring organizations and students together. This year the date of the fair was changed from Freshman Orientation in August to November so that all students would have a chance to attend if interested.
Parents are invited to attend from

10:30-10:50 a.m

. The Freshman Class is being split into two groups with the first group attending from

10:50-11:10 a.m.

and the second group attending from

11:10-11:30 a.m

. During lunch (

11:30 a.m.-12:20 p.m.

) the Fair will be open to all interested students.
The following wonderful organizations are planning to attend: Cameron K. Gallagher Foundation, Courts for Kids, The Doorways, HandsOn Greater Richmond, James River Association, Lewis Ginger Botanical Gardens, Maggie L. Walker National Historical Site, Richmond Peace Education Center/Richmond Youth Peace Project, RAMPS, RVAccess, and Sylvia's Sister.
The November issue of the
Senior Newsletter
is now available! Please read it for important upcoming deadlines for colleges and scholarships.
All seniors should have scheduled a meeting with their senior counselor by now. If not, they need to come see them as soon as possible to discuss. All transcript request forms are due to counselors by November 15.
If students need to make a change to their form after November 15
, they should contact their counselor.
Teacher Recommendation Request forms are due at least two "school" weeks prior to the college/program deadline (breaks not included).
A description of all scholarship opportunities sent to MLWGS can be found on Naviance. Please note that this list is not exhaustive; students are still encouraged to do their own scholarship research. See the
"Scholarship and Financial Aid" page
of the School Counseling website for tips. All deadlines listed in Naviance are subject to change- MLWGS is not always notified of annual date changes; therefore, it is important that students confirm all deadlines on the scholarship organization's direct website. Please contact Kierstin Streitel in the School Counseling Office with any scholarship questions.
Our GRASP advisor, Susan Teerlink, is available to assist with financial aid information. Students and/or parents can sign up for an appointment in the School Counseling Office. Ms.Teerlink is at MLWGS on Mondays. You may also email Ms. Teerlink questions at
mlwgs@grasp4virginia.com
. Please be sure to check each college's priority filing dates for the FAFSA and CSS Profile if required.
NIGHT of the DRAGON AUCTION- March 10, 2018
2018 Auction Planning
The 2018 MLWGS Auction Committee is getting underway! The kickoff meeting for Night of the Dragon volunteers will be November 16
at 7 p.m. It takes a number of people to plan and execute our biggest,
one night fundraising event. As in the past, these funds help the school send academic teams to competitions, support all athletic teams, provide instruments and sheet music for the music department, allow the school to have wonderful drama and art programs, and much more.
This year, we are in need of a graphic artist for the program and website, a team for arranging baskets, adults to help supervise set-up the day of the auction, and a number of positions that can be done from home. Please come to room 153 at

7 p.m. on

November 16 if you would like to help plan the event.
Are you one of those people who can ask anyone for a donation? We have two super acquirers and are looking for a few more. Even if you are not a super acquirer and would like to help but do not know how, please come to room 153 on November 20 at 7:30 p.m. We have lists of teachers who consistently support the auction, local businesses close to school, past donations, and generous donors. The auction typically has over 300 items. Please help make the 2018 Night of the Dragon at the Short Pump Hilton on

March 10, 2018

a huge success for the school and for your student.
2018 Auction Donors


Do you have something to donate to the auction? We are looking for beach houses, beautiful art, fun getaways, and special items that will make competitors bid high. If so, please fill out the

AUCTION FORM

and return it via email
auctionmlwgs@gmail.com
or by turning it into the PTSA box in room 100, Bluestone entrance.
A special shout out to Rob Galgano for being this year's first donor (a wonderful painting by a local artist) at school!
The Gender and Culture in the Middle East and North Africa Senior Seminar students invite you for a night of fun and festivities at the MLWGS Winter Holiday Bazaar. The event takes place on Friday, December 8 from 5-8 p.m. There will be games for children, vendors, food (for purchase), free hot cocoa, and a fun time to be had by all. All proceeds will help support students' travel to Morocco over spring break for experiential learning.
Donation Amounts:
13 years and older = $10
12 to 6 years old = $5
Children 5 and under = Free
The holidays are just around the corner. Plan to visit the Dragon's Lair for the perfect gift.
The Dragon's Lair is open every

Tuesday

and

Friday

during lunch or visit the online store:
mlwgsdragons.ourspiritgear.com
.